You've done a competitor analysis, now what?
It's so easy for a competitor analysis to end up being a time-consuming process that doesn't deliver any real value. Pages of detailed information can be nothing more than context in a business plan or marketing strategy presentation unless there are some steps put in place to turn it into actionable insight.
To achieve this, a competitor analysis needs some basic building blocks such as structure, format, context and a hypothesis or question you want to test or answer.
Done right, it can help inform key strategic decisions such as positioning, messaging, pricing strategy and the marketing mix – including product development.
Jon Paget and Bethan Vincent, two of our senior team, draw from their own experiences to discuss:
What is a competitor analysis and why do one?

What 3 things do you need to consider before you start?

So, you've done a competitor analysis. Now what?
Webinar recording
Short on time? Here's the key takeaways from the discussion
What is a competitor analysis and why do one?
Allows you to look beyond your own (sometimes) myopic context and explore what else is going on in the market.

Can help validate strategic direction, but this comes with a caveat – looks can sometimes be deceiving so be careful and do your research thoroughly.

It's a great place to start if you've got a marketing question or challenge – looking at what else is going on in your marketplace will help provide some structure and parameters to your thinking.

If you're starting from scratch, it's a vital first step and used alongside a competitor positioning map is an effective way of spotting gaps in the market.

It's also important to understand the market forces – using a tool such as PESTLE – as well as what your competitors are up to.
What 3 things do you need to consider before you start?
Jon's thoughts:
Understand why the research is needed before you start as this will determine who you look at, the structure that's needed and the required format.

The person doing the research should ideally have some strategic understanding of the market to help bring focus to the research (or have plenty of experience of doing competitor analyses).

Carefully consider the format and criteria you're going to look into and sense check these when you've finished looking at your first competitor. There's no standard template and the criteria you use need to be tailored to suit the industry you're looking at. This can also save a lot of time later if you find you've missed key things out.
Bethan's thoughts:
Consider how you're going to share the insights with the wider organisation – who, what, where and when.

Check you've got the right tools for the job – competitor benchmarking tools can be expensive but bring really useful insights.

Make sure to map direct and indirect competition; most people focus exclusively on direct competitors which only provides part of the picture.
You've done a competitor analysis, now what?
If you've considered the above, then take a step back – the insights should be obvious. If needed, condense all the information you've gathered and distil into a summary to help bring focus to this stage in the process.

Go back to your questions (i.e. what pricing model should we use, or which part of the market do we want to target?) and ask yourself, where are the gaps. Remember the competitor mapping tool can help.

Be critical to separate data and insight – what conclusions are you drawing (and be careful to use the information in front of you to do so, and not historical beliefs).

Ask yourself, where could the competition of tomorrow come from? What are the barriers to entry from other providers in other markets? A SWOT analysis might be another useful tool here.
More posts you might be interested in
As well as our blogs, webinars and podcasts, you'll regularly see us speaking at industry and sector events. Next up, we'll be sharing our thoughts at…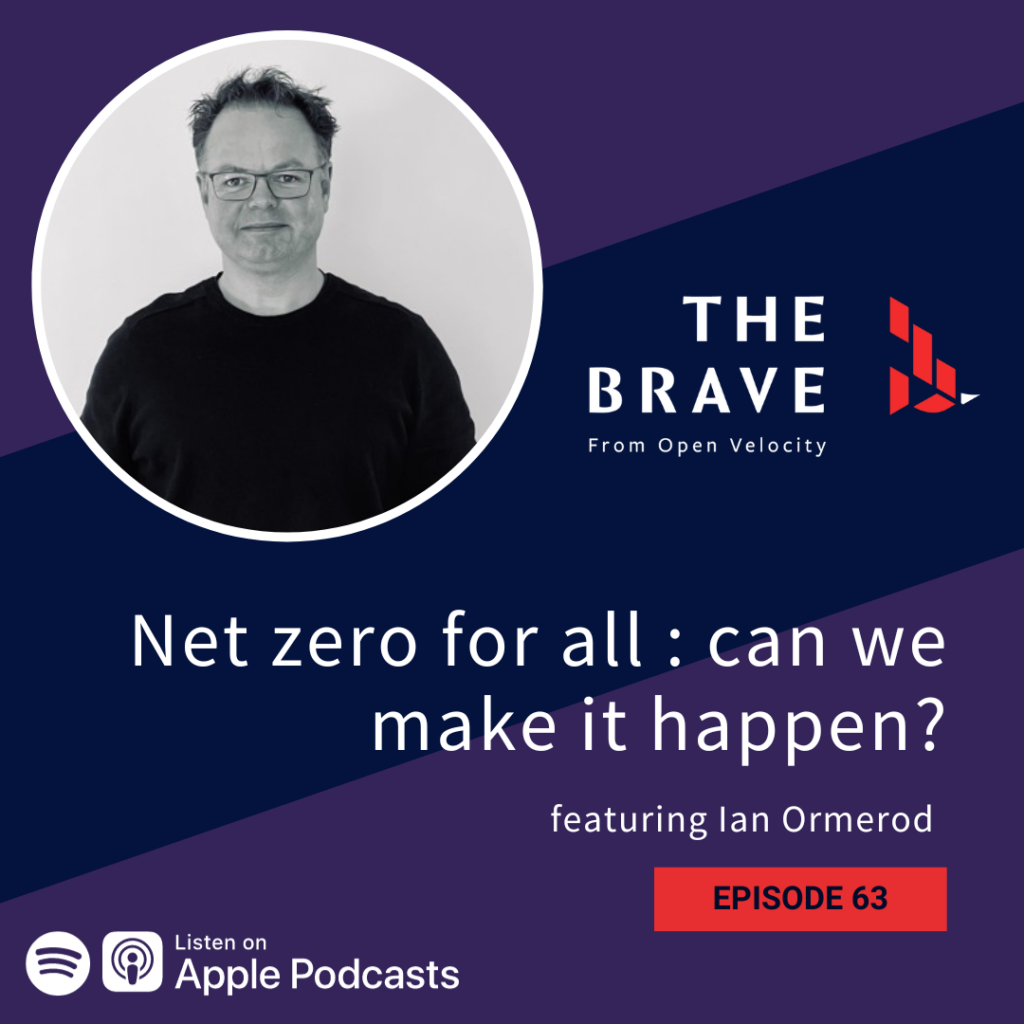 Net Zero for All: Can We Make It Happen? #63
As we step into the week of the 2023 United Nations Climate Change Conference (COP28), we're excited to share our latest episode featuring an insightful conversation...
Read more
Stay tuned in
Sign up to get our latest content and priority event invites.