Using B2C Strategies to Build your B2B Pipeline
Written by Jon Paget.
Historically labelled the less glamorous sibling (to B2C), B2B businesses have long been told that lead gen trumps brand building, buying cycles are long not short, and decision makers are less emotionally influenced and more value led.
These long held views are changing and B2B is catching up.
In fact it's already started – research by both Gartner and Forrester agree; the B2B sales and marketing fundamentals are changing, making way for a new, more digital arena in which to play.
These changes are being driven by an increasingly digital savvy workforce. Around 50% of the UK workforce is made up of millennials (born between 1980 and 1995), with a further 20% being 'Gen Z' (1995-2005).
These people represent digital natives; people that have grown up with mobile devices and social media. Their influences and motives are different; and so too are the ways in which they make decisions and gather information.
Above all, they represent the self-serve consumer – summarised by the desire for immediate access to relevant information and an ability to try it for themselves, often with little to no commitment. And no, they really don't want to talk to a sales team.
We've been seeing some of these trends play out in our client's businesses and invited Kiri Craig – Managing Partner of OneBite, a demand generation B2B agency, to discuss a few questions that jump to the heart of some of these emergent trends; the role of content marketing, social media and though leadership.
Webinar recording
Short on time? Here are the key takeaways
Opening thoughts
Bethan's thoughts: this overlapping of B2B from B2C is partly being driven by the market; it's happening anyway because of broader behaviour change but exacerbated now as we're in a period of economic uncertainty and B2B brands are feeling the need to differentiate and stand out more.
It's also partly because traditional B2B practices are proving less and less effective which is driving innovation.
Jon's thoughts: look at examples from big companies like Kantar & Hubspot. They're providing free to access (behind a form where they take your contact details) white papers and reports that demonstrate their thought leadership. Cornish Lithium are a smaller example who use local events with the business and university communities to position themselves as experts in their field – they even have a school's outreach programme to inspire school children and no doubt raise their profile in local communities too.
Q1. How should B2B businesses evaluate whether social media and thought leadership should be a part of their marketing mix?
Kiri's thoughts: people aren't always in a buying cycle. You need to understand your target market and focus on the activities that provide strategic alignment. These typically B2C marketing activities provide an opportunity to reach and influence the majority of people in your market who aren't currently in market but might soon become so.
We should also be asking, where's the gap in the market. Is there really an opportunity to offer something new or are you contributing to an over supply of content.
Q2. What lessons can we learn from the B2B leaders who are doing this well?
Jon's thoughts: Persistence and visibility are key, alongside consistency. There are two business leaders I know well who both spend a lot of time being visible. Some of their content is responding to industry movements / changes, some is less reactive, longer form strategic pieces. And this touches on a broader point – not all thought leadership needs to be 1,000 words + reports or white papers.
Bethan's thoughts: employee engagement can be really useful here too. It's not just about the senior team; all staff can be advocates. There are some challenges here and not all employees will want to do this, but finding a way of incentivising this and encouraging really good content is often overlooked. Rise at Seven is a PR agency that does this really well.
There's also the risk of doing social media and thought leadership wrong (which is a very real risk).
Q3. How do businesses compete in an age of content overload?
Jon's thoughts: Despite the huge volumes of content being created, there's still opportunity. For example, research from Edelman found over 50% of business leaders spent an hour a week or more consuming content, but that 71% said that less than half of what they consume gives them valuable insights. This should encourage brands and businesses that there are still gaps in what people are looking for.
Bethan's view: there are a few considerations here. First, you've got to grab attention and focus on something, however niche, that creates a stand out point of view. Also bear in mind the EEAT update from Google – this is an update from Google that's placing huge emphasis on Expertise and Authoritativeness (as well as Experience and Trustworthiness). Therefore Google is taking significant notice of who's creating or producing good content (assuming it's all tagged correctly using the relevant schema).
Kiri's view: Another powerful asset to help differentiate from others is bringing your own proprietary data to your content. This really helps provide credibility.
Q4. How do businesses integrate thought leadership and social media with their other marketing activities?
Kiri's thoughts: be prepared to stop some existing marketing activities to make way for thought leadership and content creation. These activities need to be done consistently over time and to a high quality standard if they're to be effective so this needs to be thought out and planned from the beginning.
Brands should also start small and adopt a test and learn approach to enable them to scale these activities successfully.
Want to find out more about our own thought leadership?
The best place to stay up to date in on LinkedIn – it's where we post all our blog articles, podcasts and webinars. Alternatively, you can take a look at our Insights page for similar content.
And, if your business has a marketing challenge you'd like to talk to us about, why not drop us a note with a few details and we'll get in touch
More posts you might be interested in
As well as our blogs, webinars and podcasts, you'll regularly see us speaking at industry and sector events. Next up, we'll be sharing our thoughts at…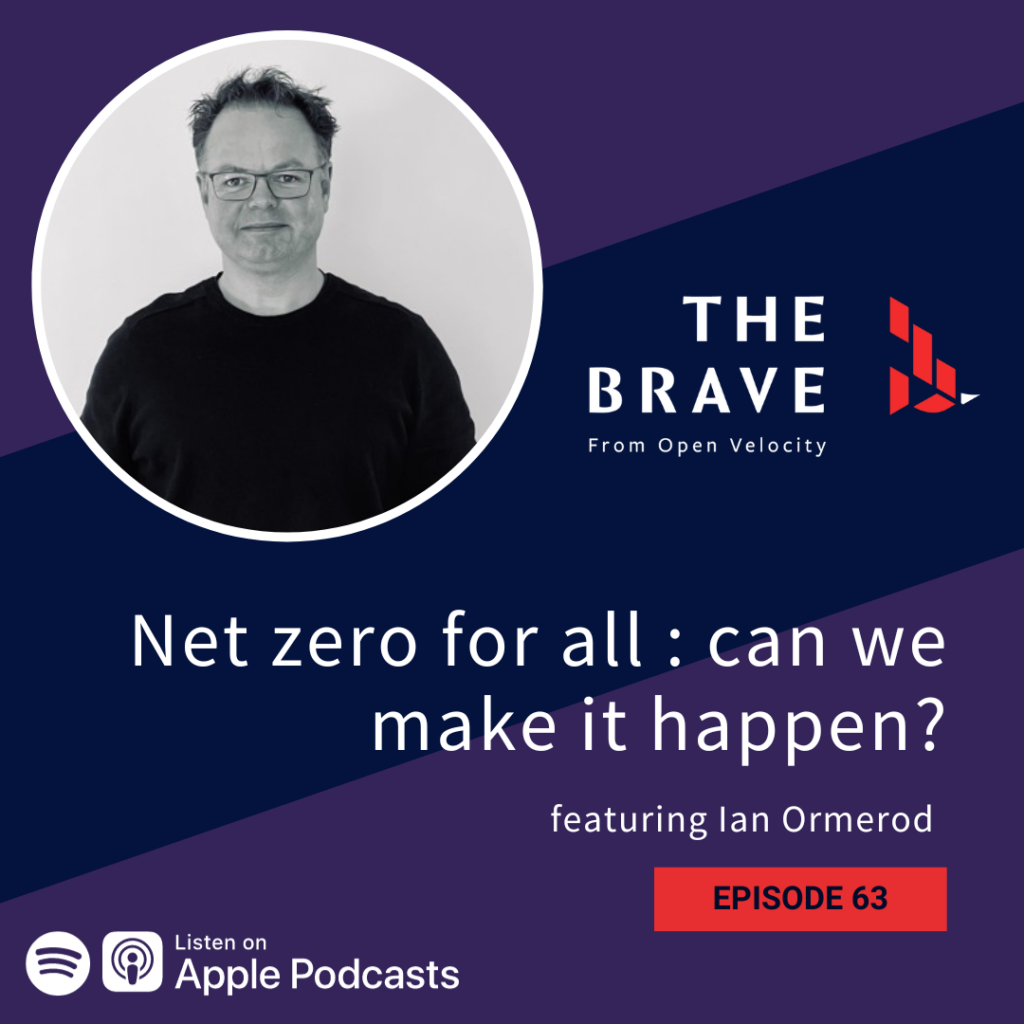 Net Zero for All: Can We Make It Happen? #63
As we step into the week of the 2023 United Nations Climate Change Conference (COP28), we're excited to share our latest episode featuring an insightful conversation...
Read more
Stay tuned in
Sign up to get our latest content and priority event invites.