Founder & Managing Partner
BETHAN VINCENT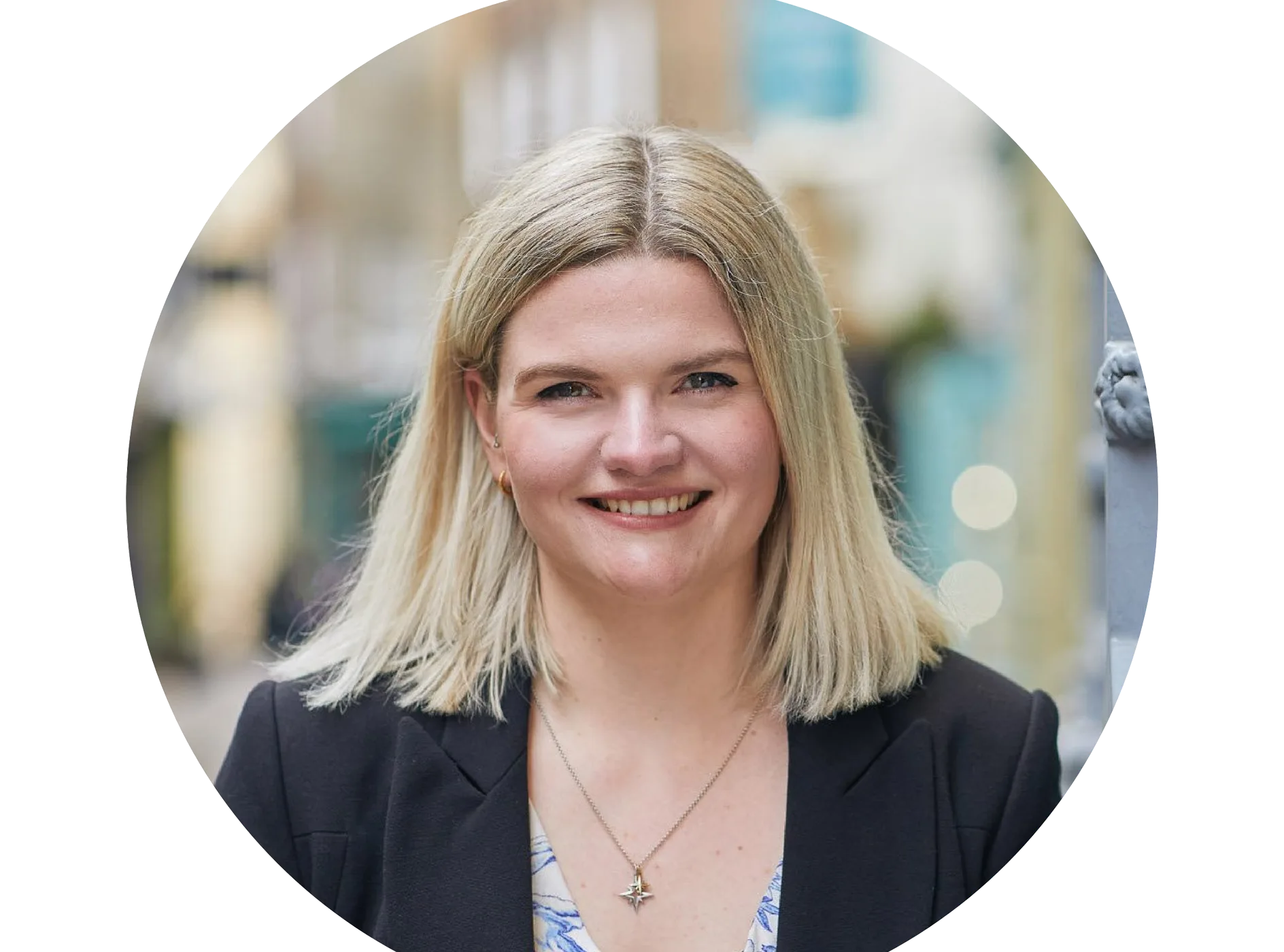 "As a senior marketer, I have been responsible for developing and implementing marketing and digital product strategies in highly competitive B2B technology environments.

I've taken on companies like Google and AWS through innovative positioning, customer-centric messaging and delivering campaigns with a test and learn mentality. At a strategic level, I've created marketing departments and teams from scratch, built out full go-to-market strategies and advised at a board level.

Alongside my work, I enjoy contributing to my industry and wider community. I am a regular speaker about marketing and technology at international conferences, including GitLab Commit San Francisco 2020, Digital Marketing Europe 2021, Brighton SEO 2021 and Turing Fest 2021."
With over 12 years of experience in marketing, Bethan has been responsible for developing and implementing marketing strategies in highly competitive B2B Saas and technology services environments.
Formerly the Marketing Director of a leading Software Consultancy, Bethan founded Open Velocity in 2022 to ensure technology start-ups and scale-ups can access leading marketing strategy consultancy and senior marketing support. Bethan is a multi-time founder, having founded a DTC brand in 2013 and ethical certification in 2015.
Building on her work at C-Suite level, Bethan is a regular speaker about marketing and technology at international conferences, including GitLab Commit San Francisco 2020, TuringFest 2021 and Learn Inbound 2023 conference.
Outside of working with clients and growing Open Velocity, Bethan helps host and produce our podcast, The Brave.
Upcoming Talks
Tech York, September 2023, York
Past Talks
Applied AI, August 2023, Leeds
Moz Whiteboard Friday, April 2023
Learn Inbound, March 2023, Dublin
Women in Tech SEO, March 2023, London
Turing Fest, November 2021, Edinburgh
Future.Works 2021, October 2021, Lisbon, Portugal
Brighton SEO, September 2021, Virtual and Brighton
GitLab Commit, August 2021, Virtual
Brighton SEO, July 2021, Virtual
Sheffield DM 18, 28th May 2021, Virtual
Digital Marketing Europe, April 26th – 29th 2021, Virtual
GitLab Commit, August 26th 2020, Virtual
Brighton SEO, 2nd October 2020, Virtual
Execln Marketing Leaders, March 12th, Reading, UK
DOxPM, 30th January 2020, Oxford, UK
GitLab Commit, 14th January 2020, San Francisco
A chat costs nothing
And it could be the best thing you do for your business.
If you're not quite sure what you need from us, you'll know the issues you're up against and we'll help figure out where we can best fit in. We'll always do what's best for your business, so if we can't help, we'll say so.
Get in touch by completing the form or email us at hello@openvelocity.co.uk