Our work
Who we work with
We enjoy a challenge and aren't afraid of wrapping our brains around complexity and businesses that need a more nuanced approach to their marketing. We're tech literate, so you'll find us working with software companies (PaaS/SaaS), digital services, agencies, healthtech, fintech, climatetech and e-commerce businesses.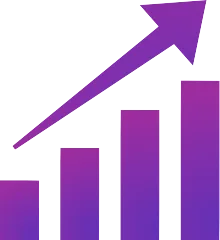 High-growth
businesses
Start-ups and Scale-ups looking for growth
Investment Firms &
Fund Managers
Looking for strategy validation & stronger performance
University
Spin Outs
To identify & capitalise on market opportunities
A chat costs nothing
And it could be the best thing you do for your business.
If you're not quite sure what you need from us, you'll know the issues you're up against and we'll help figure out where we can best fit in. We'll always do what's best for your business, so if we can't help, we'll say so.
Get in touch by completing the form or email us at hello@openvelocity.co.uk